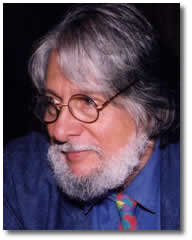 Cartoonist, filmmaker, and teacher, Mickey Siporin traces his interest in editorial cartooning and social issues to the regular political discussions he used to have with his father while growing up in Chicago in the 1950's. His cartoons have appeared in Funny Times, the Los Angeles Times, the Newark Star-Ledger, The New York Times, the Toronto Star, USA Today, The Village Voice, and Z Magazine.
Ted Rall, editor of the book Attitude: The New Subversive Political Cartoonists calls Mickey "...one of the country's most unjustly underexposed political cartoonists."
In the 1970's he wrote Spidey Super Stories for the Children's Television Workshop version of Marvel Comics.
His short comedy films have been shown on Cinemax, HBO, PBS, and Showtime. His parody of educational films, "How to Eat" is in the permanent collection of the Museum of Modern Art in New York City.
In 1995, Siporin won the New York Press Association's second place award for editorial cartooning.
---